We are dedicated to becoming a champion for change in our industry and Forever New Conscious holds us accountable to our commitments, while
empowering you to make better shopping choices.
We are committed to increasing our use of responsible fibres, which have a lower environmental impact compared to traditional fibres.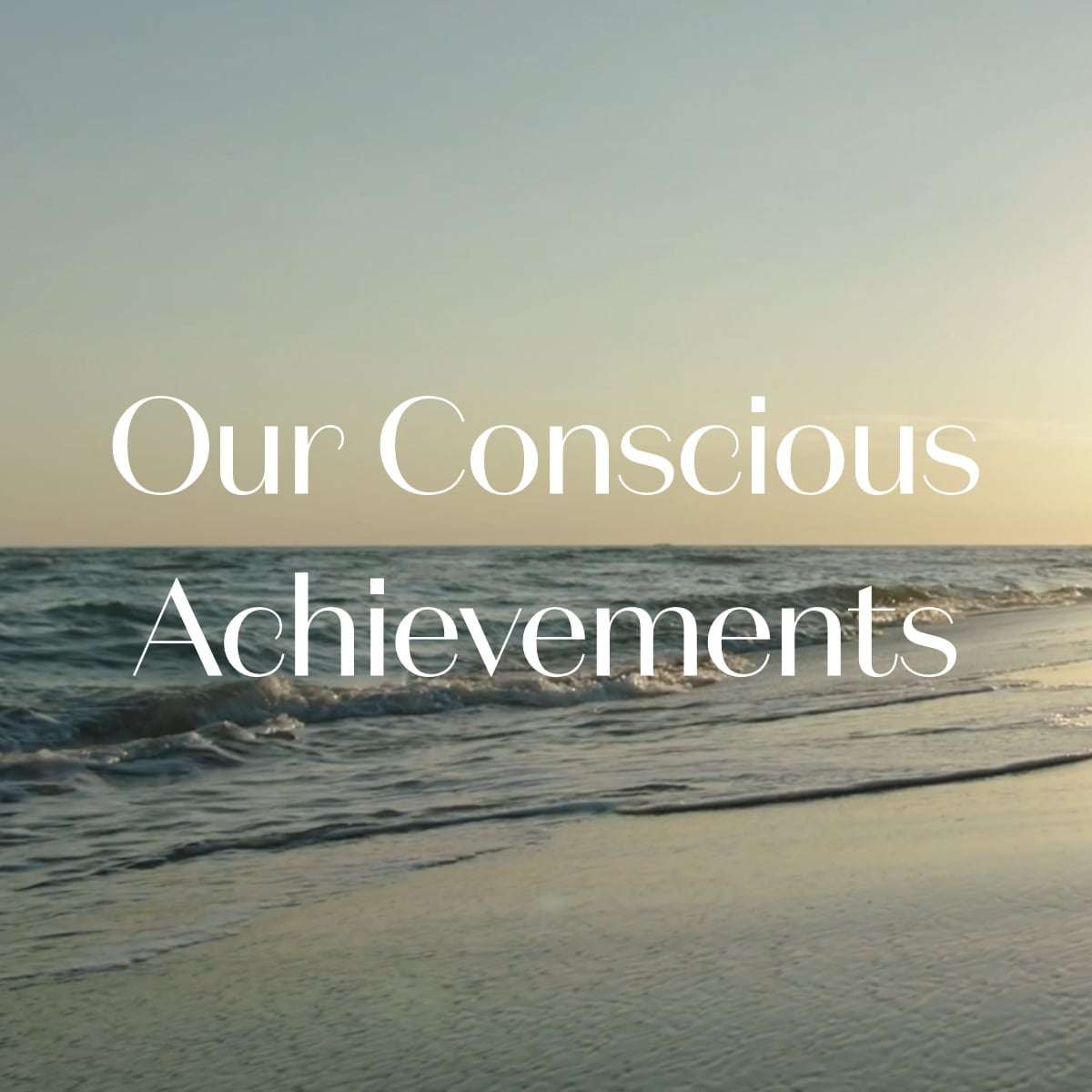 Our Conscious Highlights from 2022
In 2022 we made big strides towards our Responsible Fibre targets, finishing the year at..
80%* of our garments containing at least 30% responsible fibres or made using a sustainable process
50%* of our garments made with polyester are made with at least 30% recycled polyester
100%* of our faux leather products are now Vegan, including our handbags, belts, and shoes. This means they are completely free of animal products, by-products or derivatives
We worked hard to increase use of responsible fibres across all products, however some targets were more challenging than others..
94% of our cotton garments were made using more sustainable cotton or Better Cotton but we were aiming for 100%
65% of garments made from cellulose were sustainably sourced, just missing our target of 70%
*Percentage is based on total units made with at least 30% responsible fibres, calculated from March 2021 to December 2022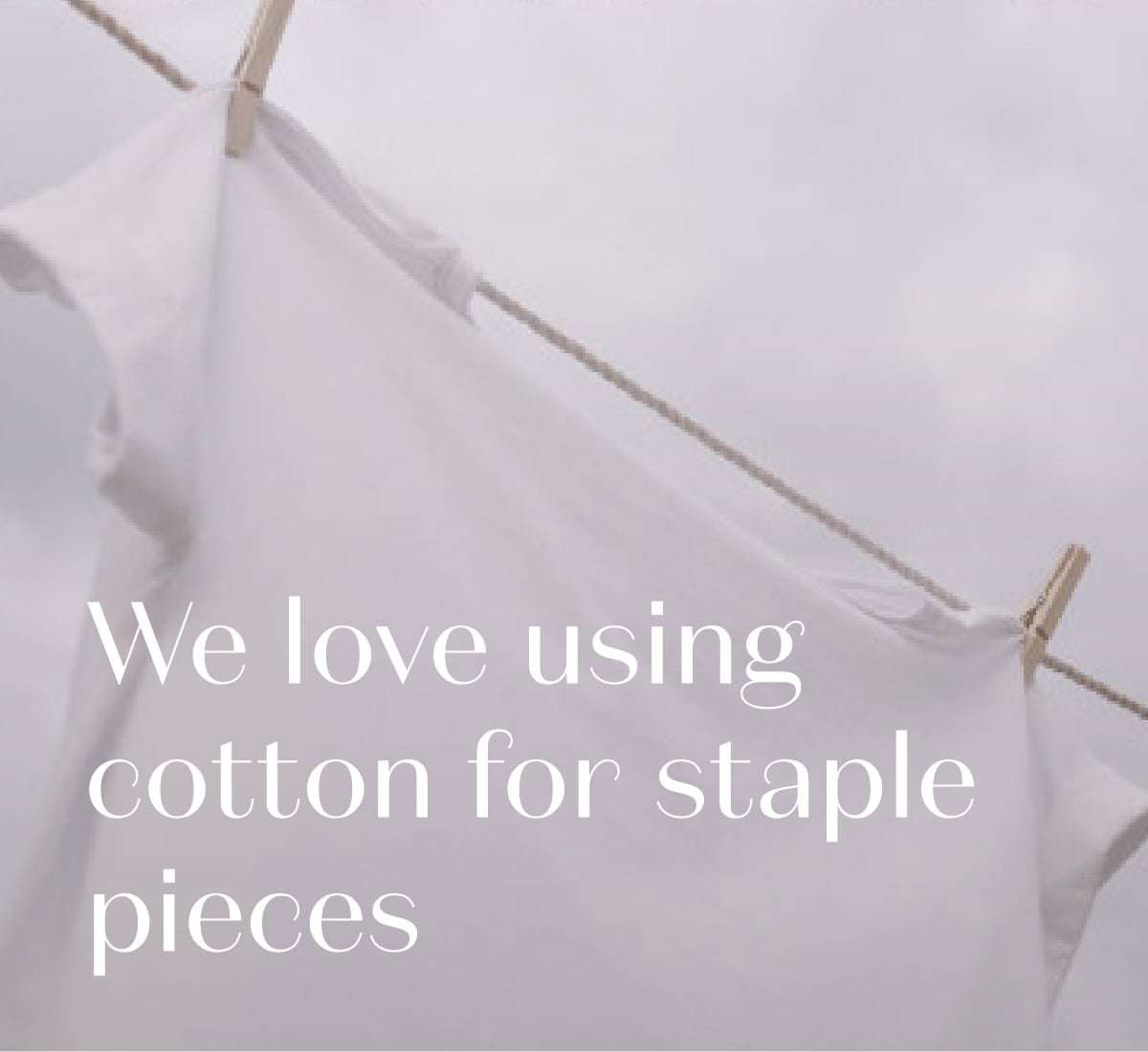 NATURAL FIBRES
More Sustainable Cotton
Loved for its soft, breathable, and durable properties, cotton is the most widely produced natural fibre in the world. More sustainable cotton is grown or produced in a way that reduces the environmental impact compared to conventional processes.
Better Cotton
Forever New is a proud member of Better Cotton™. Better Cotton's mission is to help cotton communities survive and thrive, while protecting and restoring the environment. Better Cotton trains farmers to use water efficiently, care for soil health and natural habitats, reduce the use of the most harmful chemicals, and respect workers' rights and wellbeing.
Linen
Linen originates from the flax seed plant, often grown in Europe. The flax seed plant requires minimal fertilizers and pesticides to grow, and as such is often considered a preferred natural fibre. A comfortable, airy fabric, linen is known for its breathable nature and luxe look. At Forever New we love linen, and we reach for it often through the warmer months of spring and summer.
Ramie
Ramie originates from the nettle plant. Often compared to linen, ramie is a natural fibre with premium appeal. Naturally breathable and with a lustrous finish, this fibre is quickly becoming a favourite at Forever New.
RECYCLED FIBRES
Polyester is a synthetic fibre, derived from non-renewable sources. When washed, polyester can shed microplastics into our oceans, damaging our marine life. Polyester is light, strong, and durable. Our preference is to use recycled polyester wherever possible.
Recycled polyester is derived from existing plastic material such as water bottles and textile waste, which helps to reduce the reliance on raw materials and non-renewable sources. Forever New purchases recycled materials from suppliers certified through the Global Recycled Standard, however recycled polyester can also shed microplastics.
One solution to this, is the Guppyfriend, a laundry bag that protects garments and filters microplastic fibers from synthetic textiles while they're in the wash. Using this bag can help reduce the number of microplastics that end up in our oceans.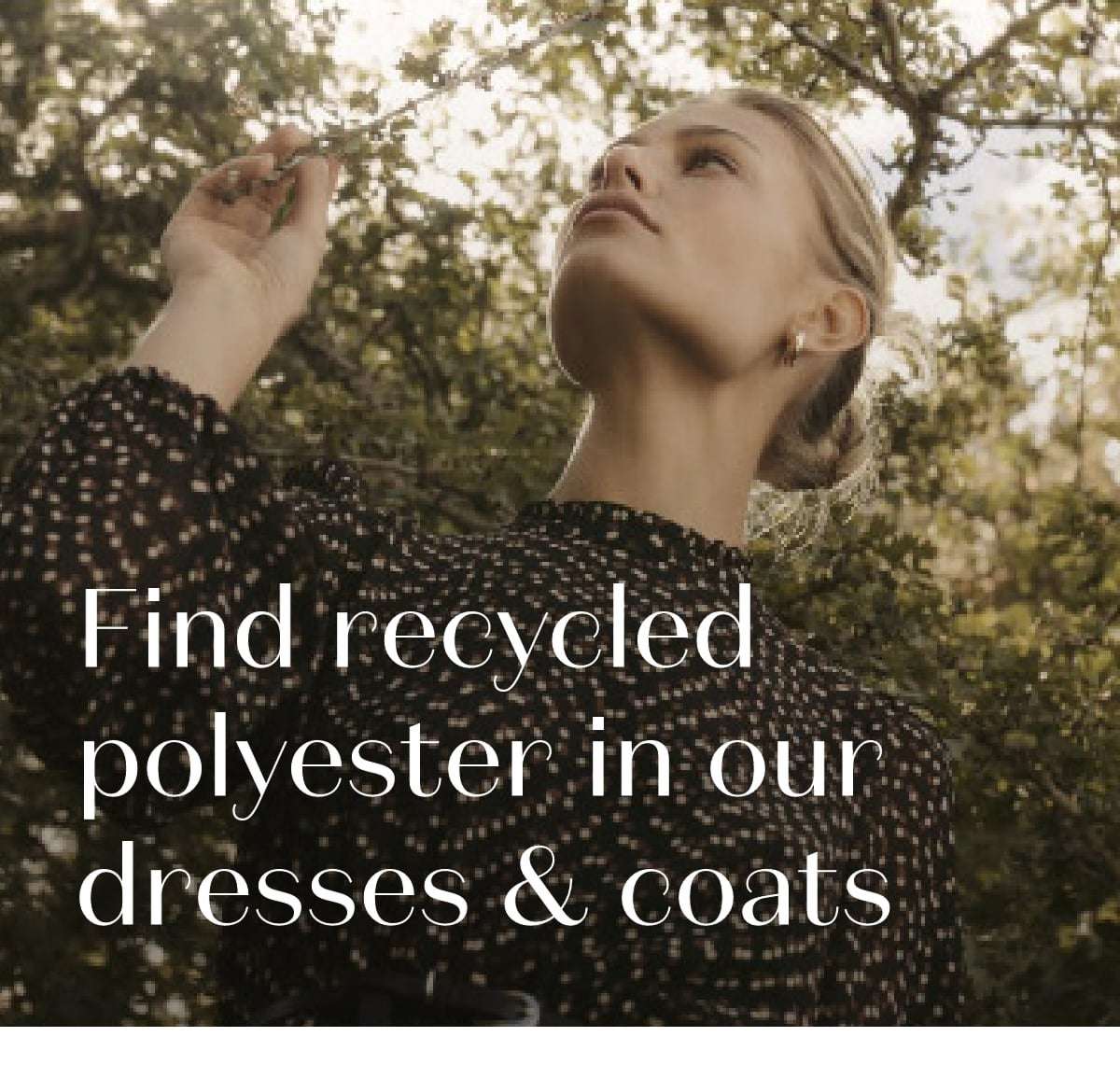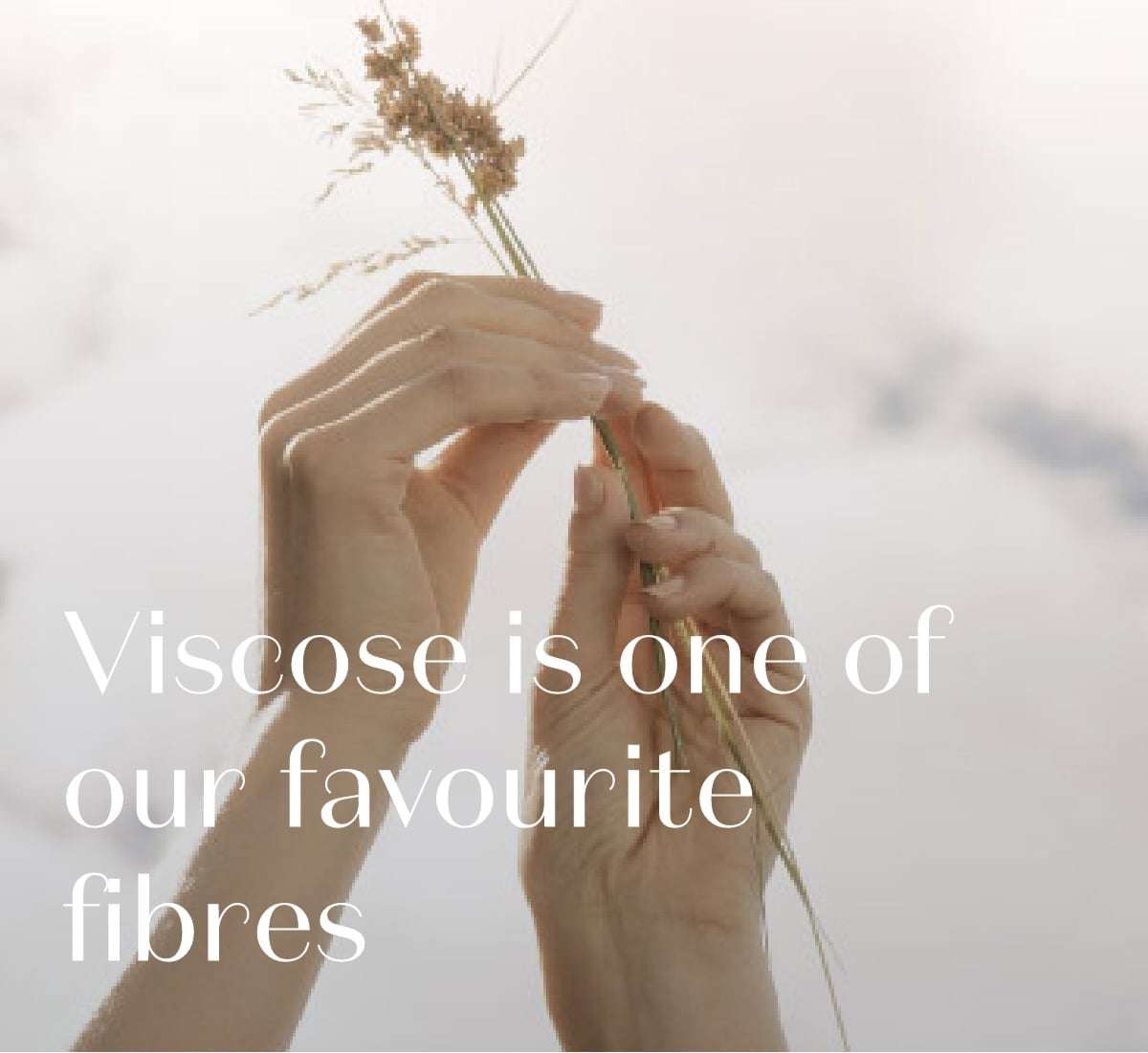 CELLULOSE
Cellulose fibres start their life as wood pulp, which then gets dissolved in a solvent and processed into the cellulosic fibres we make garments with. The most common of these fibres, most of which you'll find in your wardrobe, are viscose, rayon, modal and lyocell.

Each is produced with a slightly different method, but the common thread is that all the methods used require chemicals and energy. So, you can say that the environmental concern here is two-fold; this fibre requires wood as its source, and its methods of production are considered chemical and energy intensive.


Responsibly Sourced Cellulose

Forever New is a signatory to the CanopyStyle pledge to protect the world's forests through our paper, packaging, and fabric choices. Learn more about our commitment here. Forever New does not knowingly source cellulosic fibres from ancient or endangered forests.


Viscose

Our responsible viscose is sourced through independent third-party organisations. The raw material is sourced from controlled and sustainable forests. This means the raw materials are not coming from ancient or endangered forests which in turn means we do not contribute to illegal logging.

Forever New uses LENZING™ ECOVERO™, Livaeco by Birla Cellulose™ and FSC® Viscose. These branded viscose fibres also meet high environmental standards at all stages, from sourcing to production. Known for its comfortable feel and beautiful drape, viscose is one of our favourite fibres.


Lyocell

Known for its soft hand-feel and flattering drape, Forever New sources branded lyocell through Lenzing. This means that the wood is sourced from sustainably managed forests. TENCEL™ Lyocell fibres are created in a responsible, closed loop production process with high resource efficiency and low environmental impact; they are first turned into wood pulp, and then into cellulosic fibres.

Modal

Branded modal fibres sourced through Lenzing come from sustainably managed forests. Known for its long-lasting softness, our modal garments have a silky feel and are soft to the touch. Like the branded lyocell, TENCEL™ Modal is produced in a closed loop production process.
VEGAN
Products that have Vegan Trademark labelling are completely free of animal products, by-products or derivatives. This means they are registered with The Vegan Society.