We are dedicated to becoming a champion for change in our industry and Forever New Conscious holds us accountable to our commitments, while empowering you to make better shopping choices.
Using responsible fibres that have a lower environmental impact is one of our main strategies to reduce our overall footprint on the Earth.
We're excited to share our journey to a more sustainable range with you. By 2022, we aim for at least 80% of our garments to be Conscious.
---
Sustainable cotton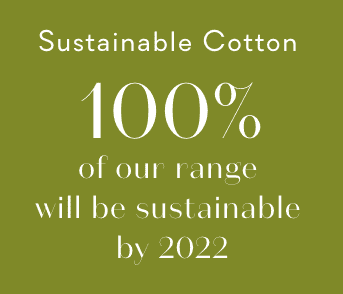 100% of our range will be sustainable by 2022.
Cotton is one of the most popular fibres in the world and we understand that the traditional production of it involves huge amounts of water and the use of harmful pesticides.
We are committed to reducing this damage to the planet and have put multiple positive actions into place to address this including our membership with the Better Cotton Initiative and the increased use of organic and recycled cotton.
---
Recycled Polyester
50% of our polyester will be recycled by 2022.
Recycled polyester is a better alternative that reduces carbon emissions, water usage and energy consumption.
To help us meet this goal, we will join Textile Exchange's recycled polyester challenge. We are excited to be involved in this global initiative to increase the use of recycled polyester in the fashion industry.
---
Cellulose
70% of our cellulose fibres will be from a sustainable source by 2022.
Cellulose fabrics are made from plant-based materials such as viscose, rayon, modal and lyocell.
Our partnership with Canopy, Lenzing and Birla Cellulose ™ ensures our cellulose fabrics have been made with wood pulp that doesn't come from ancient or endangered forests.
Read more about our commitment to protect forests through our paper, packaging and fabric choices here.
---
Vegan
100% of our faux leather will be vegan by 2022.
Products that have the Vegan Trademark labelling are completely free of animal products, by-products or derivatives. This means they are registered with The Vegan Society.
---